News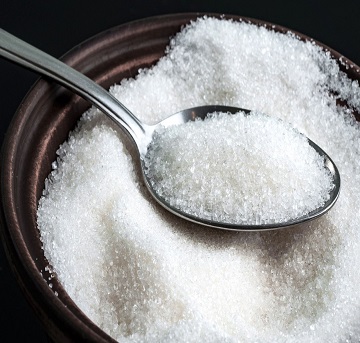 Splendid profit growth aided by distillery volumes
About The Stock
Dwarikesh Sugar (DSL) is a UP based sugar company with sugar crushing capacity of 21500 TCD, distillery capacity of 163 KLD & co-generation capacity of 91 MW. It is undertaking a distillery capacity addition of 170 KLD with investment of Rs 230 crore. The distillery will be commissioned by June-2022.
The company would be able to increase distillery volumes to 11 crore litre in FY24 from 5.6 crore litre in FY22
Q4-FY22 Results
DSL reported strong profit growth in Q4FY22.
Sales were down 20.8% YoY on account of absence of exports
EBITDA was at Rs 102.4 crore, up 24.3% YoY, with margins at 21.6%
Consequent PAT was at Rs 59.6 crore (up 23.6% YoY)
What should Investors do?
DSL's share price has gone up 154% in the last five years (from Rs 47 in May 2017 to Rs 118 in May 2022).
We expect 2x increase in distillery volumes to boost earnings with CAGR of 30.7% during FY22-24E
We maintain our BUY rating on the stock
Target price valuation
We value the stock at Rs 145, valuing the business at 10x FY24 PE.
Key triggers for future price performance
Distillery revenue to grow at 42.7% CAGR in FY22-24E with 2x increase in ethanol volumes and 6.4% increase in distillery realisation led by better realisation from B-heavy & sugarcane juice ethanol
Higher exports aided by rising global sugar prices. Sugarcane diversion towards ethanol has led to Industry wide 6 MT inventory reduction since 2019 (likely to further fall by 1.5 MT by Sept-22), leading to firm sugar prices
With increasing profitability & reduction in sugar inventory, the company would be able to generate cumulative Rs 407 crore free cash flows in the next two years. It would completely de-leverage the balance sheet
Alternate stock idea
We like Dalmia Bharat Sugar in our sugar coverage.
It is fastest in utilising B-heavy & Sugarcane juice to produce ethanol. Distillery volumes to grow 2.5x to 21 crore litre by FY24. The company is aggressively exporting sugar & utilising higher global white sugar prices.
We value the stock at Rs 660/share with a BUY recommendation
Key takeaways of recent quarter
Q4FY22 Results: Robust growth in distillery volumes driving profits
Consolidated revenue declined 20.8% to Rs 475 crore, mainly on account of 33.6% de-growth in sugar volumes due to absence of exports & lower domestic sales quota. Absence of exports was due to differential timing in sugar exports. The company exported large quantities of sugar in base quarter last year whereas it exported 25,000 tonnes of sugar in Q3FY22. Moreover, it would further export 50,000 tonnes in Q1FY23
Sugar realisation was up 8.6% to Rs 33.9 / kg compared to ~Rs 31.5 /kg in the corresponding period. Sugar realisation has increased due to continuous industry wide reduction in sugar inventories. The company is holding sugar inventory of 1.96 lakh tonnes as on March 2022 against 2.6 lakh tonnes valued in March -2021. The sugar inventory is valued at Rs 32/kg.
Distillery revenues grew 31.7% to 97.9 crore led by 28.9% growth in volumes & 2.6% growth in realisation. It sold 1.65 crore litre of ethanol at an average realisation of Rs 59.1/litre. With ramping up capacity utilisation & higher diversion, DSL was able to increase volumes as well as realisation. There was small increase in ethanol realisation from December-2021 onwards
Power sales was up 6.1% with similar increase in power tariffs. The company sold 7.7 crore units of power during the quarter (similar to Q4 FY21)
Operating profit increased 24.3% to Rs 102.4 crore, mainly on account of higher distillery volumes & increase in ethanol realisation given the company is entirely selling B-heavy ethanol. Moreover, ethanol prices were revised upwards from December 2021 onwards. Overhead spends were down 45% to 19.7 crore, mainly due to lower freight cost given the absence of exports during the quarter
With inventory reduction due to higher exports in the last one year and increasing sugarcane diversion towards ethanol, the company witnessed significant reduction in debt and, in turn, 45% dip in interest cost. Consequently, net profit witnessed growth of 23.6% to Rs 59.6 crore. On a full year basis, the company saw 69.5% growth in profits to Rs 155.2 crore with considerable increase in distillery volumes & realisation
The company expects to crush 37.5 lakh tonnes of sugarcane in 2021-22 sugar season with 25 bps reduction in gross recovery due to unseasonal rains in October-2021 & subsequent unfavourable weather conditions in January-2022. Sugar production is expected to be 3.96 lakh tonnes in the season
The company would be commissioning 170 KLD distillery in June-2022. It is also planning to set-up refinery to produce high grade white sugar for international market. Further, capex in refinery would also increase its domestic sugar realisation. The company would also be taking small expansion of sugar crushing capacity to utilise excess sugarcane in catchment area. The capex would be to the tune of Rs 35-40 crore
Sugar industry is expected to witness high sugar production of 35.5 million tonnes (MT) in 2021-22 sugar season. However, simultaneously, sugar consumption is expected to remain close to 28 MT & sugar exports is expected to be ~9 MT. This would reduce the sugar inventory in the system by 1.5 MT to 6.7 MT. We expect sugar prices to firm up to Rs 37-38 /kg in the next few months
The company reduced its working capital requirement by Rs 90 crore in the last one year. Further, farmer dues have also come down by Rs 90 crore. The company has taken low interest rate long term debt of Rs 50 crore for distillery capex. DSL has generated strong Rs 352 crore of operating cash flow due to inventory reduction & strong profitability