News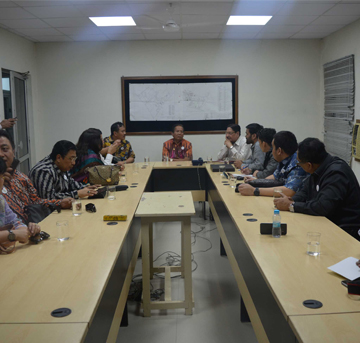 UP: Private sugar mills urge govt not to increase State Advisory Price
Apprehending hike in cane prices this season, private sugar mills have petitioned the state government urging it not to increase State Advisory Price (SAP) as 'it would be detrimental for the industry and cane sector'.
In a letter despatched to Principal Secretary, Sugar and Cane Development, Uttar Pradesh Sugar Mills Association (UPSMA) secretary general Deepak Guptara said that the present SAP should not be increased in the overall interest of the farmers and the industry.
As of now, the SAP stands at ₹ 305 per quintal and sources claimed that Yogi Government wants to increase it between ₹ 10 and 15 per quintal. The previous Samajwadi Party regime had increased cane price by ₹ 25 per quintal last year.
"Sugar prices are subject to market variations and can go up and down as per demand. Overall increase in sugar prices is marginal as compared to SAP in previous years. There are times when sugar prices go down because of excess production of sugarcane but the SAP increases. This imbalance has hit the sugar industry hard," Guptara said.
The UPSMA official said that once SAP was increased, it cannot be reduced even when sugar prices fall. In such situation cane price arrears accumulate and sugar mills incur losses.
"These situations then demand infusion of huge amount of financial assistance, creating problems for the economy of sugar sector. In this scenario, it is must that cane price be paid to farmers in two instalments and society commission be fixed at ₹ 2 per quintal," he said.
At present, the society commission is ₹ 7.65 per quintal.
What made the sugar industry apprehensive is the reports of bumper sugarcane crop this year. The state contributes to 42 per cent of India's sugar production and in sugar recovery, UP next to Maharashtra, though the millers claim that mills in Mahrashtra were paying a lower price as compared to UP.
The UPSMA official said that the Commission on Agriculture Cost and Prices (CACP) had recommended many suggestions in last couple of years to make mills viable but they were being ignored by the government.
"We understand that the price policy as suggested by CACP requires detailed analysis and deliberations. We would request the government to form a specialized committee which could go into the details and evolve a suitable policy with the involvement of the industry," Guptara said. The UPSMA official said that association wants to have a long-term, economically viable and market oriented pricing policy for sugarcane with a clear synchronization with sugar prices. "This way all stake holders will be able to get a reasonable return and would be able to sustain the competition from inter-state and international imports," he said.